The time had come.
I'd finally reached the last day of Quarantine and was ready to be released from my quarantine-captivity into "the wild" (aka my parents' place).
Even though my alarm was set at 8.00am, my day started at 6.30am.
I only got 3 or 4 hours sleep…but there was too much going on in my mind to keep sleeping and getting up just that little bit earlier gave me more time.
Even though I felt dead, there was some good news…
My sore throat had completely, 100% gone (remember how I had a coronavirus scare the day before and the day before that?)
Woohoo!!!!!!!!!!!!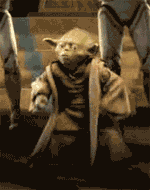 I was SO glad I didn't go to a clinic because it would've given me more stress and was one less thing to worry about. It meant that I didn't have to worry about exposing myself to people. It also meant that I didn't have to worry about waiting for test results (I mean, there's nothing worse than not knowing something, especially if you desperately want to know).
The night before, I knew just how busy my day was going to be, so I'd already planned out what I was going to do ~ I had to submit a video interview, and do the final cleaning and pack before my dad came to get me.
The first hurdle: the interview
After breakfast, I got ready and found the only professional-looking clothes I had. It felt weird making myself look presentable and doing my makeup. I didn't realise how long it'd been since I had last remotely made effort for anything…or anyone.
After practising my answers a couple more times, I finally built enough confidence to go ahead with this dreaded interview.
It took about 1 hour ~ lots of video recordings and 2 'games'.
I was so glad it was over because I could finally move onto cleaning and packing.
I didn't have time to waste. Straight after I was done, I changed back into my dirty clothes and started cleaning. Luckily I did because I only had 30 minutes to spare before my dad arrived.
10.30AM – relaxing just before my departure
I was so relieved and proud of myself for finishing everything on time because there was A LOT on my checklist of things to clean and pack on top of doing that interview.
Everything was ready to go ~ luggage, bags and boxes were by the door, and everything was sparkling clean. I even had time to leave some hand-written notes for Flemi.
All I had to do was wait for my dad to come.
But what was I going to do in 30 minutes?
Chill of course!
I was tired from all the commotion.
I sat down on the coffee table (because I didn't want to transfer any potential germs onto the cleaned sofa), played on my phone and listened to music.
Just a little past 11am, my phone rang. It was my dad.
So, at Flemi's apartment – there's about 3 entrances to the apartment complex. The one closest to me happened to be one I didn't have a remote or key to open. But I really couldn't be bothered walking back and forth with all my things.
Luckily Max was home. I decided to try my luck to see if he'd open the gate for me:
Me (while knocking on his door): "Hello, Max, are you home?"
Max: "Yeah."
Me: "Can I ask a favour? My dad has come to pick me up and I was wondering if you could help me open the gate? Flemi didn't leave me with the remote to open it."
Max: "Yeah sure."
Me: "Thanks so much! I'll bring everything down first and let you know when to open it. I should only need it opened once."
Max: "Ok. Did you need a hand carrying anything down?"
Me: "I should be fine. Thank you!"
I called my dad and told him to come to the side gate.
Slowly, one by one, I brought my things down. There was a lot of stuff – one luggage case, 2 boxes, 4-5 bags and a guitar.
Halfway through, I changed my mind.
Me: "Uhh, Max, actually, do you mind to open the gate right now so I can pass my things to my dad? I might need it opened twice actually."
Max: "Yeah sure no problems."
Me: "Thanks so much!"
After a minute or so, the gate opened and there my dad was, waiting for me.
I passed everything I could to him but still had to go back up to get a few more items. The very last thing was a big plastic container…and a guitar which didn't quite fit properly in the box.
Me: "Umm, Max, actually, do you mind helping me bring the guitar down?"
Max: "No problems."
Seriously, what would I do without Max?
Me: "Thank you."
He grabbed the guitar, started playing it while walking down stairs with me.
After having a bit of small talk with my dad and Max, we said our goodbyes.
As soon as we got to the car, my dad gave me wipes and hand sanitizer.
I was starving and couldn't wait to come home. It was a beautifully sunny day.
I don't think I need to go into the details of the journey home but we did speak of things like coronavirus…oh and…coronavirus.
Arriving home
When we arrived, I felt lost. I had no idea how I should start unpacking or unloading the car because normally you just grab whatever and bring it in. But considering I was still paranoid about having coronavirus germs, I felt like I had to carefully consider where to place things to minimise spreading anything.
Again, I slowly grabbed all my things one by one and placed them in a tiled area of the house.
It was a terrible mess.
After having my delicious gnocchi-lunch, I eventually washed everything and tackled sorting my things.
My mum came home almost right after I finished.
We had dinner, caught up on life…and coronavirus.
And there it was ~ the very end of my quarantine-journey and my first day home.
I hope you enjoyed reading my mini-series on the journey of the impact of coronavirus on my life 🙂 It was certainly challenging to document everything, every day but an interesting, reflective and fun one too.
At the time of writing, it's been about 2 weeks since I've been home…and to my surprise, it's been a very interesting new journey I've embarked on. It's been emotionally and physiologically challenging ~ much more difficult than I ever anticipated it to be.
If you're interested to read more about it, stay tuned for my very last coronavirus diary entry of the aftermath of quarantine.
Thanks so much for your time and continued support!
Peace and love